NEMOA Fall 2018 Summit

Thank you for attending the NEMOA Fall 2018 Summit!

See photos from the Summit on our Facebook page
~ Thank you to Elan Photography ~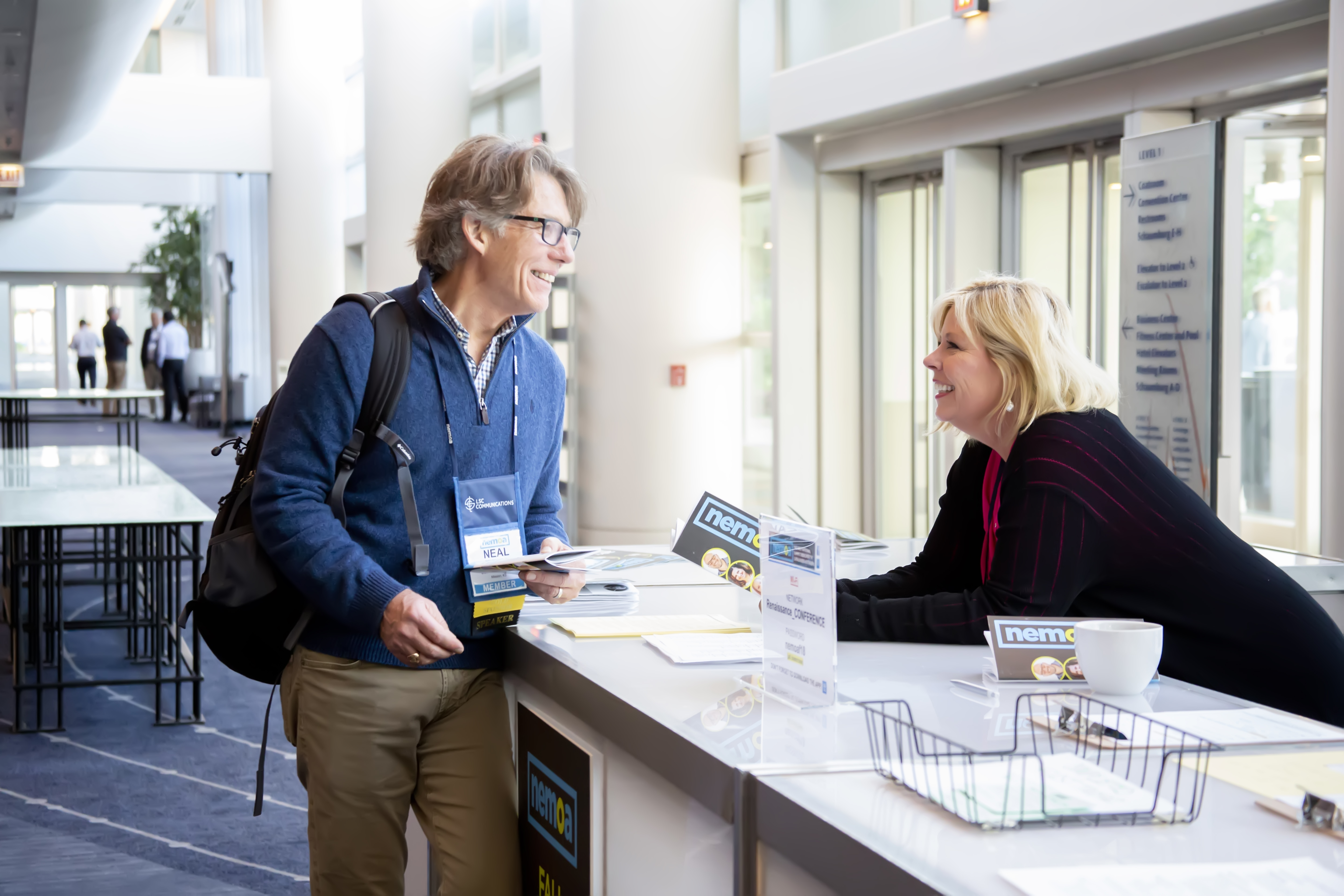 Speaker presentations are available to NEMOA Members.

Not sure if your company is a member?
Check this list or contact admin@nemoa.org to verify.

Members, please follow these instructions to access the presentation file:

1. Click on the "Members Area" tab on the top navigation bar.
2. Select "Speaker presentations-Index" from the "Members Area" drop down menu.
3. Log in
4. Select "NEMOA Fall 2018 Summit"

Not a Member yet? Join now! Click here for application instructions.
First year company dues are $499; $399 for renewals.

Click here to Apply for Membership.
Event Dates
Wednesday, September 12
Thursday, September 13
Friday, September 14
Event Location
Renaissance Schaumburg Convention Center Hotel
1551 N. Thoreau Dr.
Schaumburg, IL 60173
847-303-4100
Schedule
Three days of educational sessions and networking opportunities. Connect with key peers and suppliers to grow your resource network. Learn best practices from industry veterans and cutting-edge leaders. Receive valuable insights and actionable takeaways instead of sales pitches.
Schedule of Events

Registration
Registration Information

Rising Stars Scholarship Program
NEMOA recognizes the importance of attracting, developing and retaining "the best and brightest" people for our industry. To promote that goal, NEMOA will grant a limited number of scholarships (free registration) to its Fall 2018 Summit.

NEMOA's Rising Stars Scholarship Program is open to all NEMOA Member Companies.

Congratulations to this Fall's Rising Stars!
Robin Beam, Epsilon
Kelsey Finley, J.Schmid
Maia Dauner, NaviStone
Kelsey Byther, Road Scholar
Rising Stars Scholarship Program

Hotel & Travel
Hotel and Travel Information